Easter weekend was a fun mini family reunion on Brian's side of the family in beautiful southern California. The grandkids had lots of fun festivities and I don't think I saw James for more than five minutes the entire time, he was off running and playing with all his cousins non-stop!
I have always loved Easter and since the birth of my sweet baby Christina I have such an increased love of Easter.
This Easter weekend, while we were away from home Christina got very sick with a stomach bug. Claire had this same sickness last week and it just slowed her down a bit and she took a few longer naps. However, when Christina got the same sickness, it reared an uglier head, as it usually does with her. We almost needed to take her to the hospital, which we desperately try to avoid, but at times is necessary. We had a few hour window where if she didn't turn a corner we would need to take her to the hospital for an IV and anti-nausea medication. Luckily, she slightly improved such that I knew I could slowly hydrate her without the help of an IV and nurse her back to health. Christina spent nearly the entire weekend in a crib in a very dark closet where I would come and check on her and cuddle her and hydrate her every couple hours. Christina pathetically sick in a closet juxtaposed with my other children happily and healthily playing outside can be hard on me as a mom. I struggle watching my little Christina suffer and I feel such happiness that my other children are doing so well.
My sweet sister-in-law shared something with me last year that I have been reflecting on this Easter season, I have especially thought of it this weekend watching James and Claire play outside the entire time with their cousins.
This is what she shared with me:
This dream she shared with me brings me such happiness and hope. I know that this life is not the end. I know that because my Savior, Jesus Christ lives, we too will live again in a perfected body.
And on a lighter note, here is a bunch of pictures of all the fun Easter festivities!
We had reptiles (and arachnids) come visit!
Brian playing the python tuba!
Bow and arrow shooting!
I was awesome like Robin Hood, splitting arrows!
And a traditional Easter egg hunt!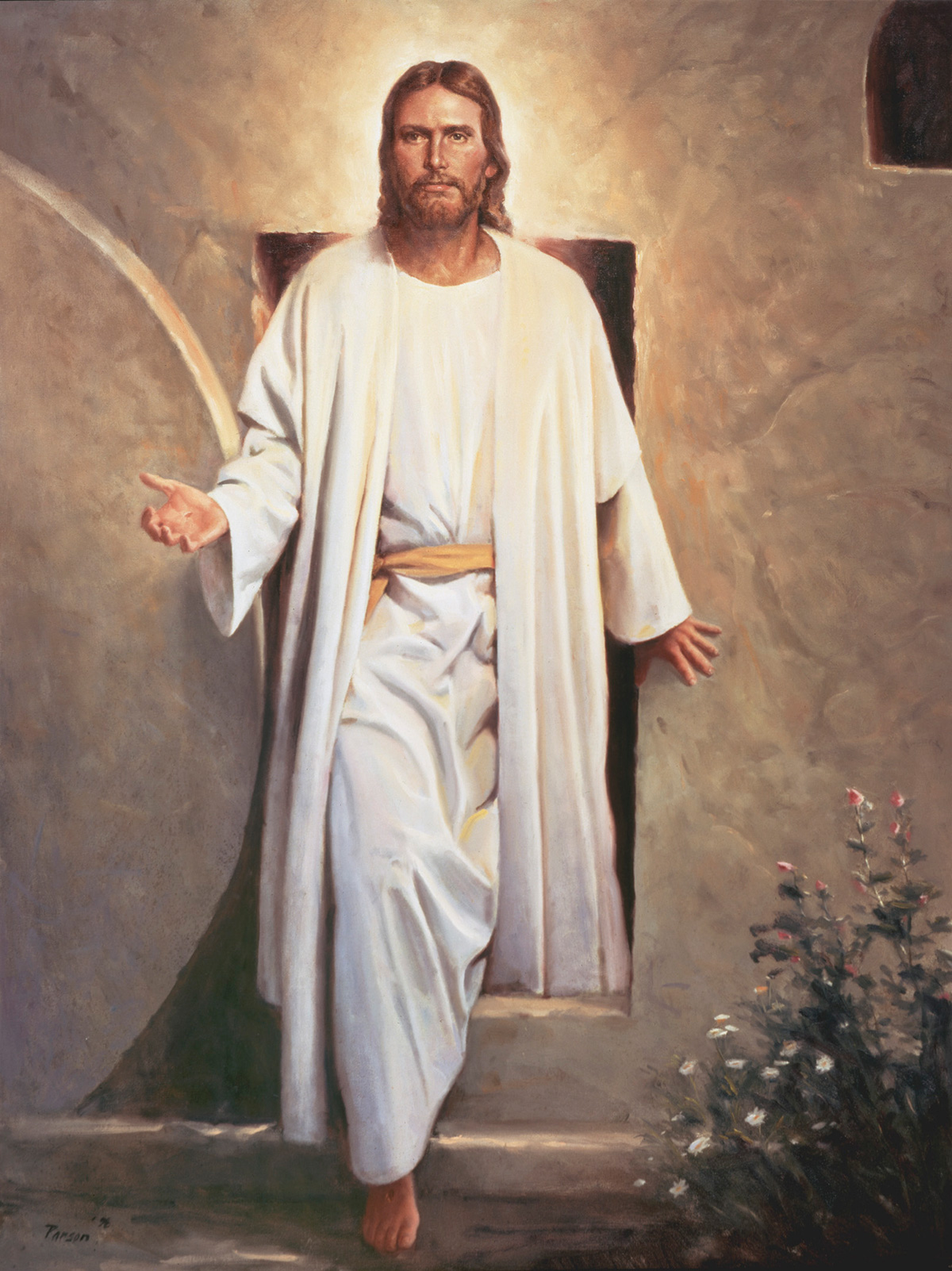 He is Risen, by Del Parson
Mark 24:5-6
John 3:16